This week the "four moms" are covering the yards and entryways of their larger than normal family homes. So, I thought I'd do the same...because we entered the larger than average here about a year ago or so.
Welcome to our home!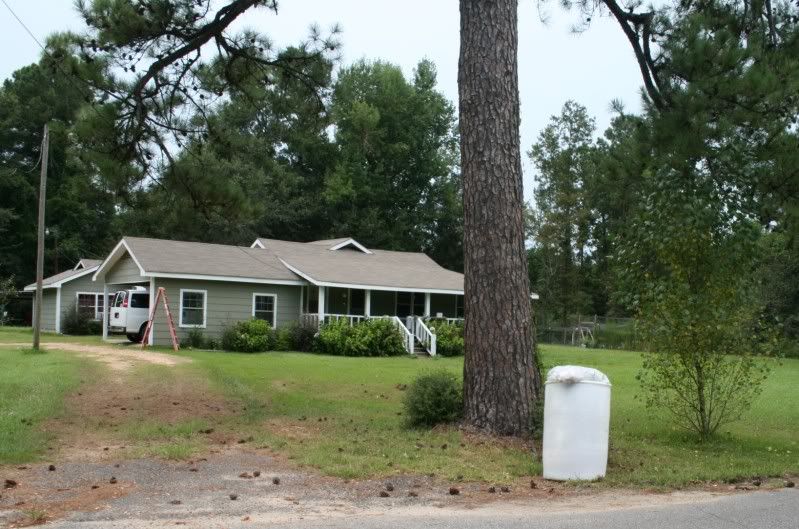 This is taken from the middle of our road! You can see our green house...and if you look carefully, you can see our "bus" in the carport!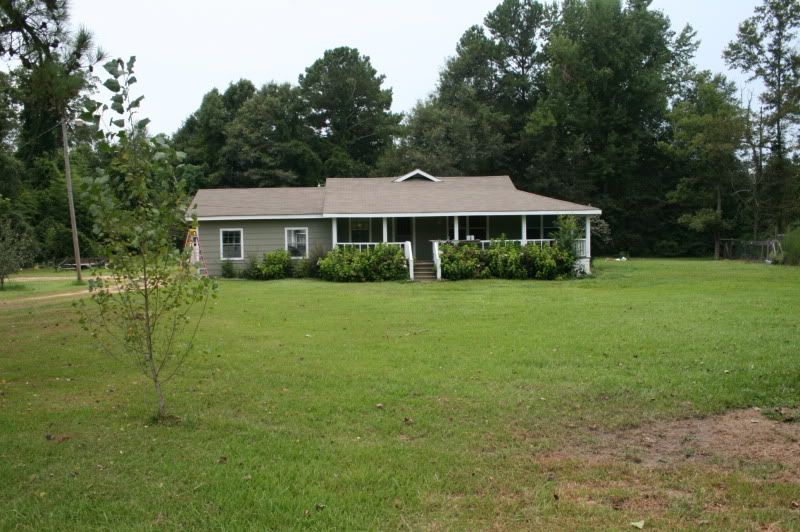 A front shot of the house...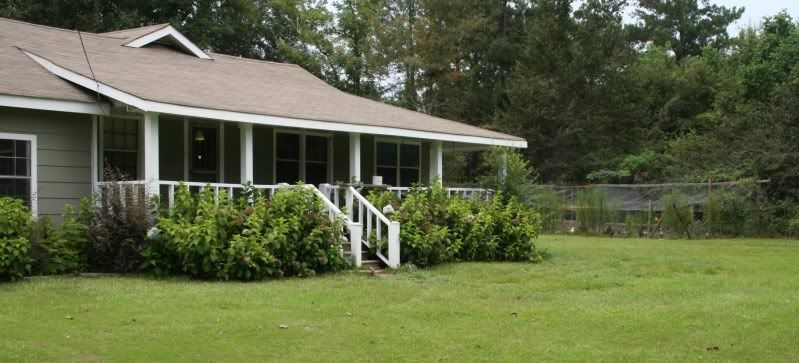 Off in the back, you can see MM's chicken yard!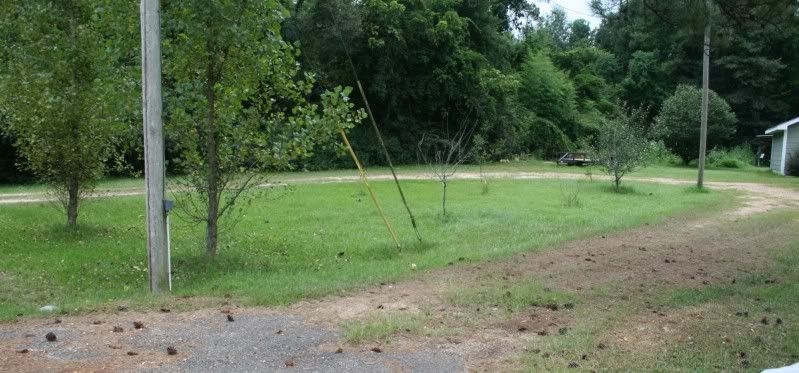 This pic is of my horseshoe drive...right in the center, MM planted fruit trees!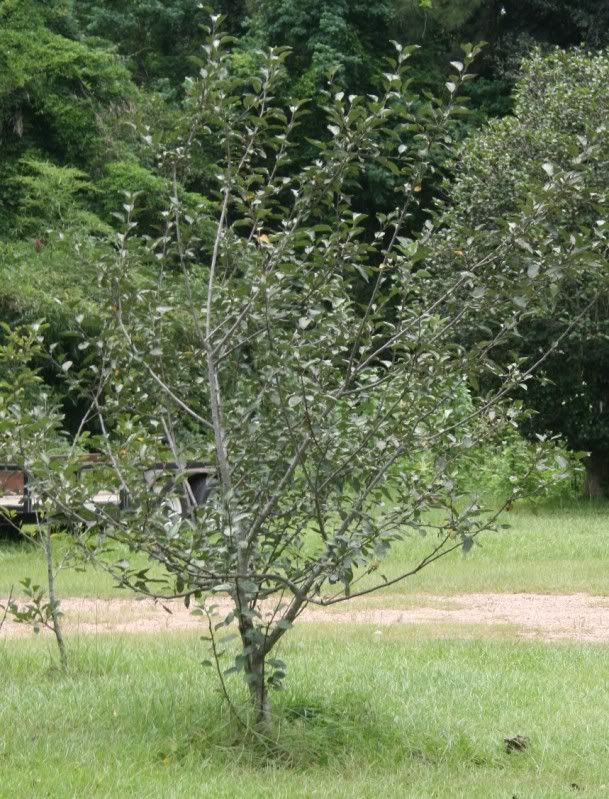 This is a close up of one of the apple trees!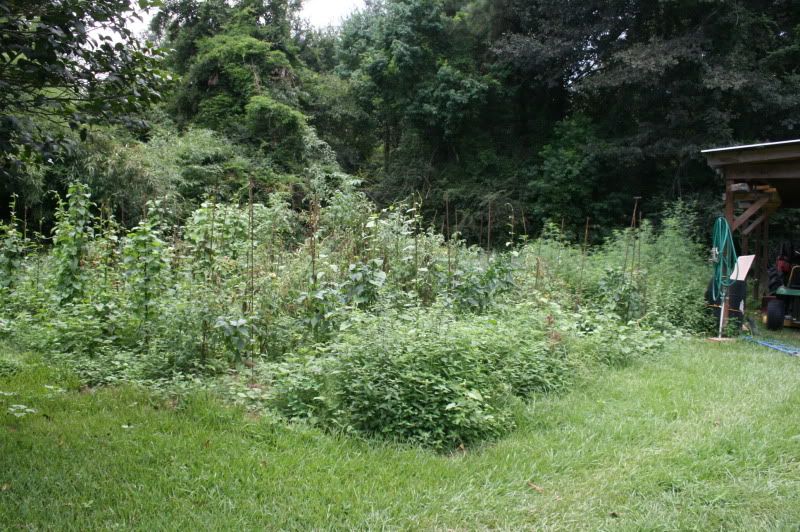 This is MM's pride and joy...the garden! His tomatoes didn't do so well this year...He enjoys his garden, and I enjoy all the veggies we eat out of it!
this is MM's shop. 'nuff said.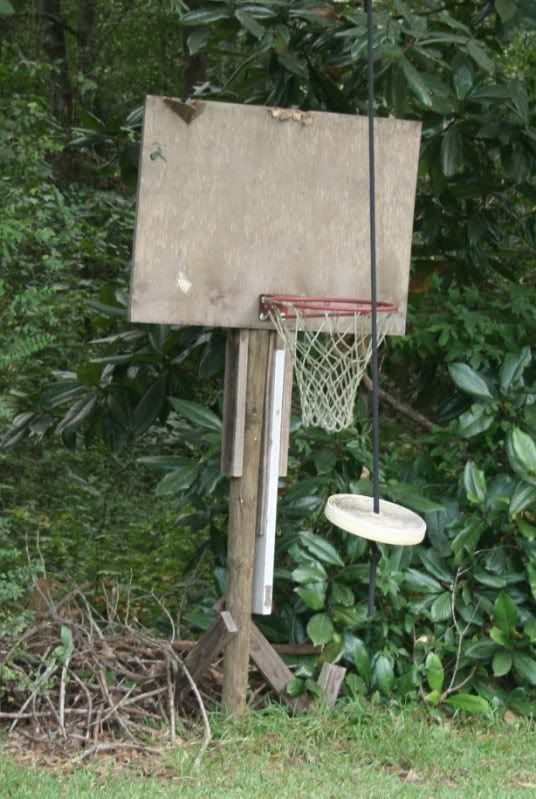 this is AJ's basketball goal.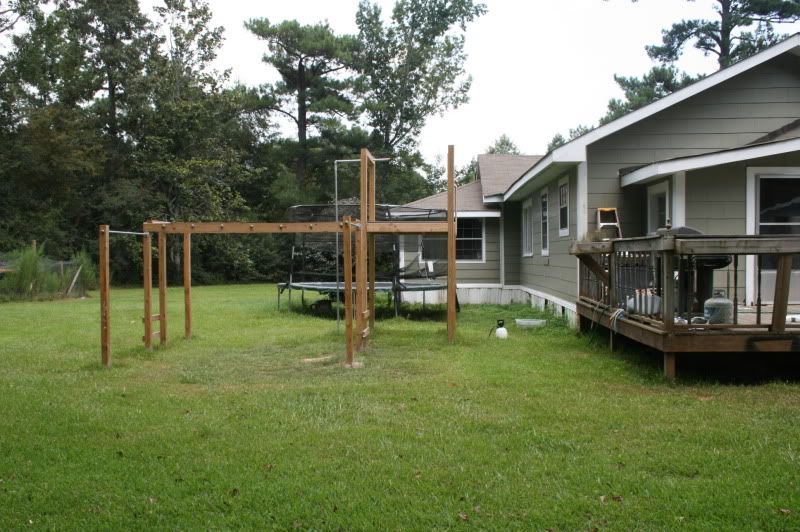 This is the jungle gym that we're finishing up for the girls...with the trampoline in the back ground. You can see part of the back deck off to the right. It's where we barbeque!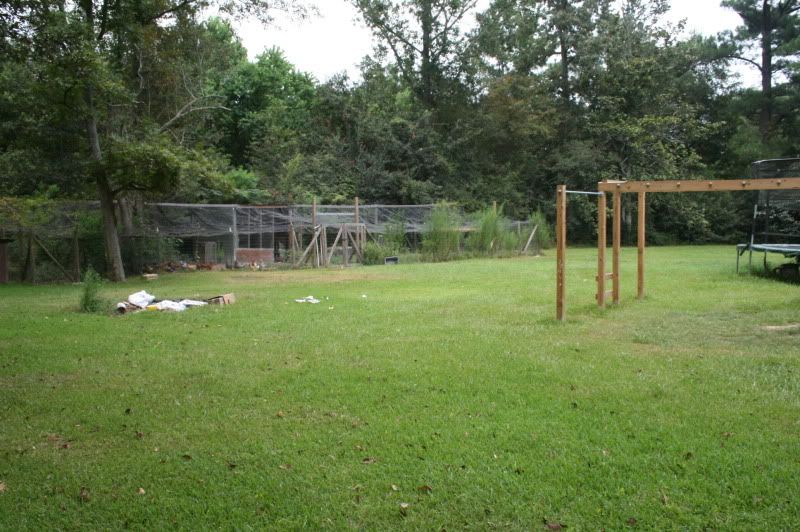 Here you can see the chicken yard from the back yard.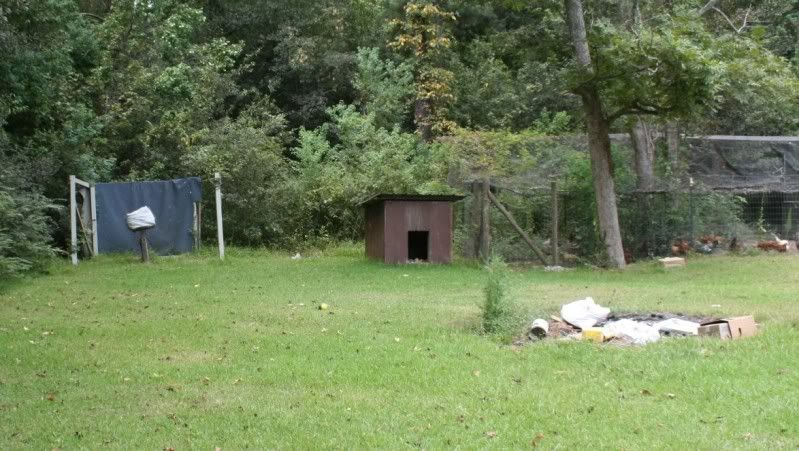 Here is the dog house...yeah one house, three dogs...imagine that! Off to the left is our archery range!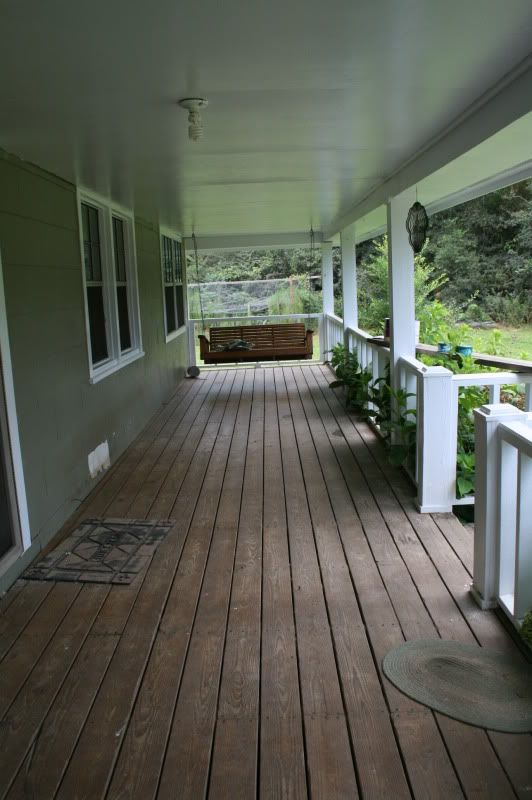 This is a pic of my front porch...it's the entry way for lack of a better one! The door leads straight into our home office!
There you have it...so check out
The Four Moms
and follow the links. :)