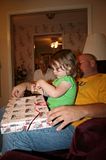 Miss V loves to open presents...and this pic is proof she loves her uncle w!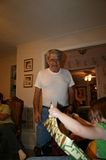 paw paw watches intently!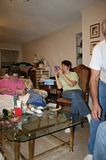 Me Maw and aunt r watch with joy!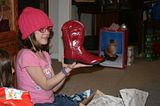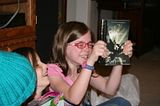 AR got two wonderful favorite gifts....wonderful!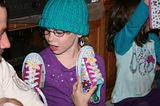 These shoes light up!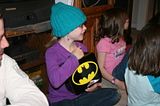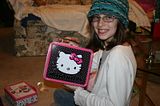 Each girl got a lunch box!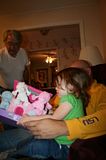 Miss V got a "goggie house". She's thrilled!
This was a wonderful time had by all.